---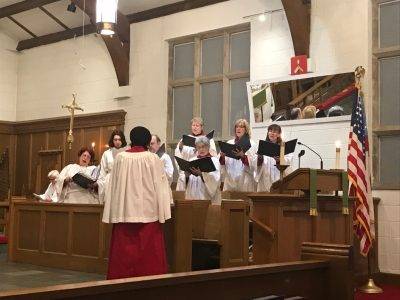 Adult Choir 
Rehearsals on Wednesday evenings from 7 p.m. until 8:30 p.m.
in the Choir Room
Come and find out what Choir at St. Mike's is all about!
Worship is at the center of life at St Michael's. The Eucharist, lessons and sermons combined with music are the focus of our worship at St Michael's Church. Our musical background is rooted in traditional Episcopal hymnody, as well as more modern gospel and spirituals, with the choir helping to lead hymns and liturgical music. The Adult Choir sings four-part music from the Renaissance to modern-day composers.
---
It Takes Two to Skinner an Organ:  Concert Replay
Featuring Organists Eric Miller and Robert Foster
Recorded on Sunday, March 5, 2017 at 3:00 p.m. at St. Michael's Episcopal Church 
This concert recording is posted with the permission of the artists.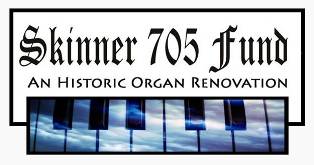 The E. M. Skinner organ at St. Michael's was originally designed 
for St. Columba Episcopal Church in Detroit, Michigan. 
The instrument is Opus #705, and was installed in 1928.
It was dedicated at St. Michael's on November 14, 2015.