Communication
Communication
The Communications Group exists to present St. Michael's Church and our events to the community in a deliberate and consistent manner across multiple media platforms.
If you have information about an event or activity that you would like to share with the St. Michael's community, please email it to communications@stmichaelsgpw.org and it will be reviewed, edited and forwarded to the appropriate channels for publication.
Good communication is critically important to the life of our congregation. As the generational make-up of our congregation continues to become more diverse, it is important to communicate in a variety of ways:
Other sources of information include: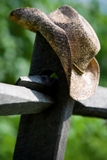 This website was developed and is maintained
by volunteers who learned the ropes from Michael Skaff,
and we honor his contributions.